Qualifications & Meet Our Team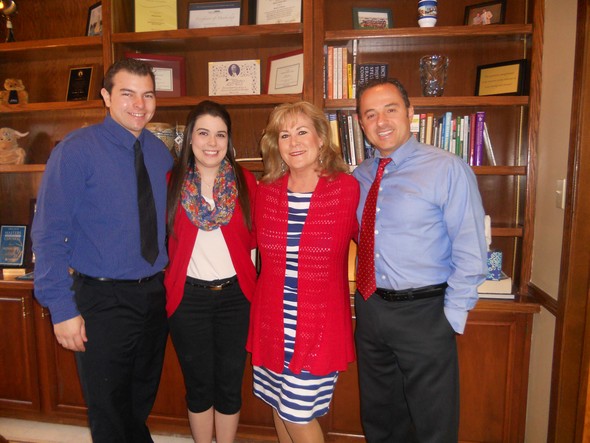 We have proudly served our individual and business clientele for more than 25 years. Mike and Yvonne both have extensive personal and professional experience as Investment Advisor Representatives and are also are securities licensed to utilize a variety of investment and insurance products and solutions.
We are dedicated to developing lasting relationships with all our clients. We believe in helping you assess your financial goals and participate in the management of your finances.

One of the benefits of working with us is our ability to provide clear, easily understood explanations of financial products and services. The personalized program that we can provide is a roadmap to working toward a more secure financial future.
We're looking forward to using our expertise to help you pursue your financial goals.
Michael A. Ganci is the President of 21st Century Securities and has been a licensed Securities and Registered Investment Advisor Representative in the Buffalo and Western NY area for the past 26 years, ever since obtaining his degree in Finance from Canisius College in 1989. He is a graduate of Kenmore West High School in 1985, where the well known American journalist and CNN reporter Wolf Blitzer also attended. 
Initially, Michael began his career with American Express (formerly IDS) and then worked for a local office in Williamsville with the broker dealer Securities America.  However, he truly wanted 100% independence and objectivity for his clients and after detailed due diligence he determined that an "Independent Broker Dealer" was the best fit.  In August 1993, he joined Securities Service Network, Inc. with the home office located in Knoxville, TN.  Of course, the local Buffalo based branch office is called 21st Century Securities.
As a 50 year-old entrepreneur and a very qualified financial & tax advisor – Michael has built his practice with a "win - win" approach – focusing on clients' long-term dreams, needs, concerns and objectives.  "We firmly believe that both parties need to feel important, appreciated and valued."   
His wealth of knowledge and experience is vast.  As many of us know, Financial Planning encompasses various broad categories such as investment planning, retirement planning, estate planning, insurance / protection planning, and tax planning.  Michael, differentiates himself from many other advisors due to the fact he is a proficient and experienced tax professional, where he professionally prepares more than 700 tax returns for many clients, individuals and households. 
He currently has the Series 24 (as the OSJ Manager for 21st Century Securities, branch office of SSN, Inc, broker dealer), Series 7, Series 63 and Series 65 licenses.  Of course, Michael's resident state that he holds his securities license is NY.  However, he holds many other securities licenses in variety of other states.  He also just completed a series of courses at the American College in 2014 where he received the designation of Retirement Income Certified Professional (RICP).
Mike is also active in his community, where he is involved in coaching both swimming and soccer for his children's teams.  He actively participates in a variety of charitable fund raisers and sports.   Mike is an avid fisherman (including fly fishing for steelhead in the Spring and Fall).  He also enjoys boating, golfing camping, music and the arts.
Yvonne Smith joined 21st Century Securities in early 2010 after relocating to the Buffalo area.  She spent many years in retail banking as a Loan Officer and Branch Manager before making the switch to the investment side of finance.  
Yvonne also began her career as a Financial Advisor with American Express (IDS) and holds her RIA (Registered Advisor Representitive), Series 7, Series 63, Series 65 licenses, as well as the New York State Life Insurance License. 
She has 32 years of combined financial services industry experience and is an integral part of the team.  Her service is exceptional with vast experience overseeing the operational and financial planning processes required to implement successful wealth management.  
Yvonne volunteers her time where needed and also enjoys outdoor activities.